I purchased a "previously owned" Land Rover LR3 and I have had nothing but problems ever since I bought it.  Nothing major—the "tyre pressure sensor" goes off sporadically even though I am compulsive about ensuring the right pressure in all "tyres". I had to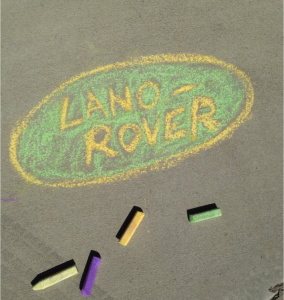 switch out spark plugs, the suspension compressor is need of replacement, and back-up sensor decided to stop working, resulting in a beeeeeeeeeeeeeeeeeeeeep every time I fire up the gas-guzzling V-8. I know, I read the reviews and did my research; Rover has not had the most stellar qualityaccording to sources, both objective and anecdotal. But, I have to tell you…I love that bucket of bolts. Why? Let me explain.
That Rover holds emotional importance to me. First, it marked a turning point in my family. We had a Toyota Sienna Minivan, but as my children grew older, the need for the minivan diminished and my need for something cool increased. I wanted something different than the everyman vehicle and Rovers captured my imagination. Since I purchased my Rover we have made many memories together. That Rover safely transported two friends and my dog, Harley, across country…well almost…Harley didn't make it and passed away in the back on the way. That same Rover safely ferried my wife and two kids around on unplowed snow-covered hilly Ozark roads in January while I was away. That Rover rocketed and fishtailed its way down dirt roads with my two girls cheering in the back, "go faster, go faster" as mud flew all around us. We drove across country fields that served as an interim parking lot after a minor league baseball game with moonlight shining down through the twin moon roofs. We rocked out in that Rover with its premium sound system belching Eminem and Jay Z to my kids' delight. I love my Rover, even though I feel like jamming an ice pick into that "tyre" sensor light. I have an emotional connection to it.
I'm sure I'm not alone. Everyday people make seemingly irrational purchase decisions based on emotional impulse or attachment. This type of behavior puzzles rational engineers and irritates choice modelers. It confounds econometricians who base models on profit-maximizing behavior. Human decision making is messy business. People don't always make rational decisions. Even if they had perfect information to make decisions, they still get short-circuited by emotions. In fact, marketers and good salespeople depend on people not making rational decisions by influencing emotions. There's a reason that Harley Davidson can charge $3,000 to $6,000 more than a comparable Yamaha or Honda.
This is the power of experience. Surprised that I didn't say brand? Well, I would submit that brand is nothing but an attitude that is the culmination of experiences—real, anticipated, or imagined. Brand is an implicit promise of an experience. People buy Harley not because they make great bikes. They buy Harley because it's cool. They buy Harley because it represents the potential of cruising across the desert with their buddies. It allows grown ups to pretend to be outlaws instead of dentists for a weekend. They buy Harley because there is a community of people who love the bikes and hang out together. They talk about Harley, they talk about biker culture, and they share a common identity. They share a common experience—an emotional experience.
Our job as CX professionals is not only to measure the emotional aspects of the customer experience but also help create holistic emotional experiences for the brand. So often in our product development and marketing efforts we get caught up in features and specifications. In product development we concentrate on faster, more powerful, bigger, and so forth. In retail we focus on in-stock, staffing, end caps, shelf configuration, packaging, and other concrete factors. All of these substantive levers are only relevant in that they drive an emotional experience. Those memorable moments—good or bad—that has a disproportionate effect on future decision making.
Unfortunately, we are woefully deficient in measuring the emotional component of the experience. This in turn hobbles many companies from focusing on what's important. Sure, clean restrooms are important, but no one is going to show up to your restaurant again just because of it. That's just an excuse not to come back. We need to give them reasons to come back and reward those responsible. The friendly waiter who went above and beyond or the cook who did something special for grandma on her birthday—that's what will bring them back, tell their friends, and write rave reviews on TripAdvisor. That's what we should be focusing on, in addition to the must-have hygiene factors. In fact, people will overlook some problems if they are truly in love with the experience you have created. Look what I put up with owning my Rover.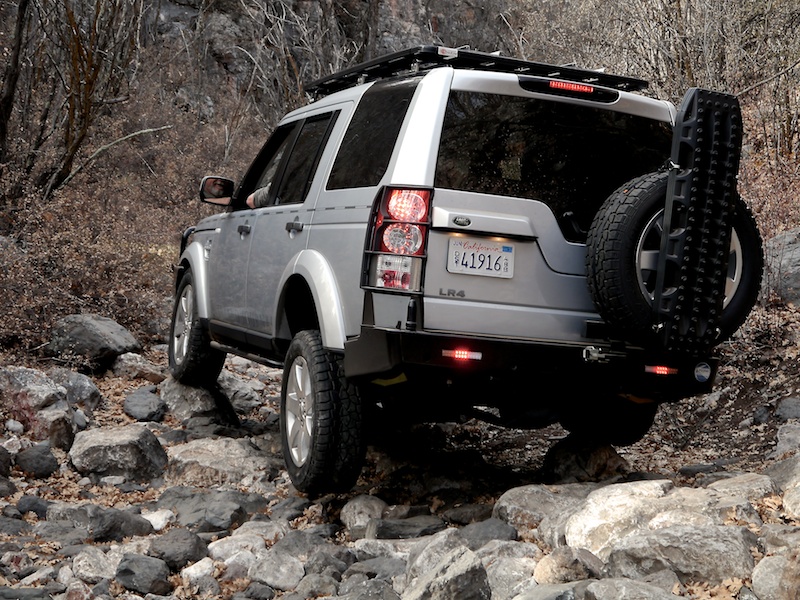 So I will take jabs from my friends about my Rover. I am in love. They are just jealous. Car companies, too, could learn something about rekindling the passion with customers. Not just making faster and more efficient vehicles, but making vehicles and experiences that make people passionate…and maybe a little bit irrational.
Post script: I wrote this in July of 2014.  Since then I purchased a much more sensible 4Runner SR5.  I still covet the Rover though…albeit not the bills and fear that I may not be able to get where I am going!