With 2017 at our doorstep it is easily to get overwhelmed with the numerous prognostications about the future of Customer Experience. 'Listicles' abound across social media from the usual suspects.
To save you some time I reviewed many of these articles and summarized them into a handy CX BINGO card.  Go ahead and hit print, grab a pair of scissors, and you're ready to go for your next CX capabilities presentation. Supplier side? No problem, use it as a check list of the relevant hot points to highlight in your next pitch!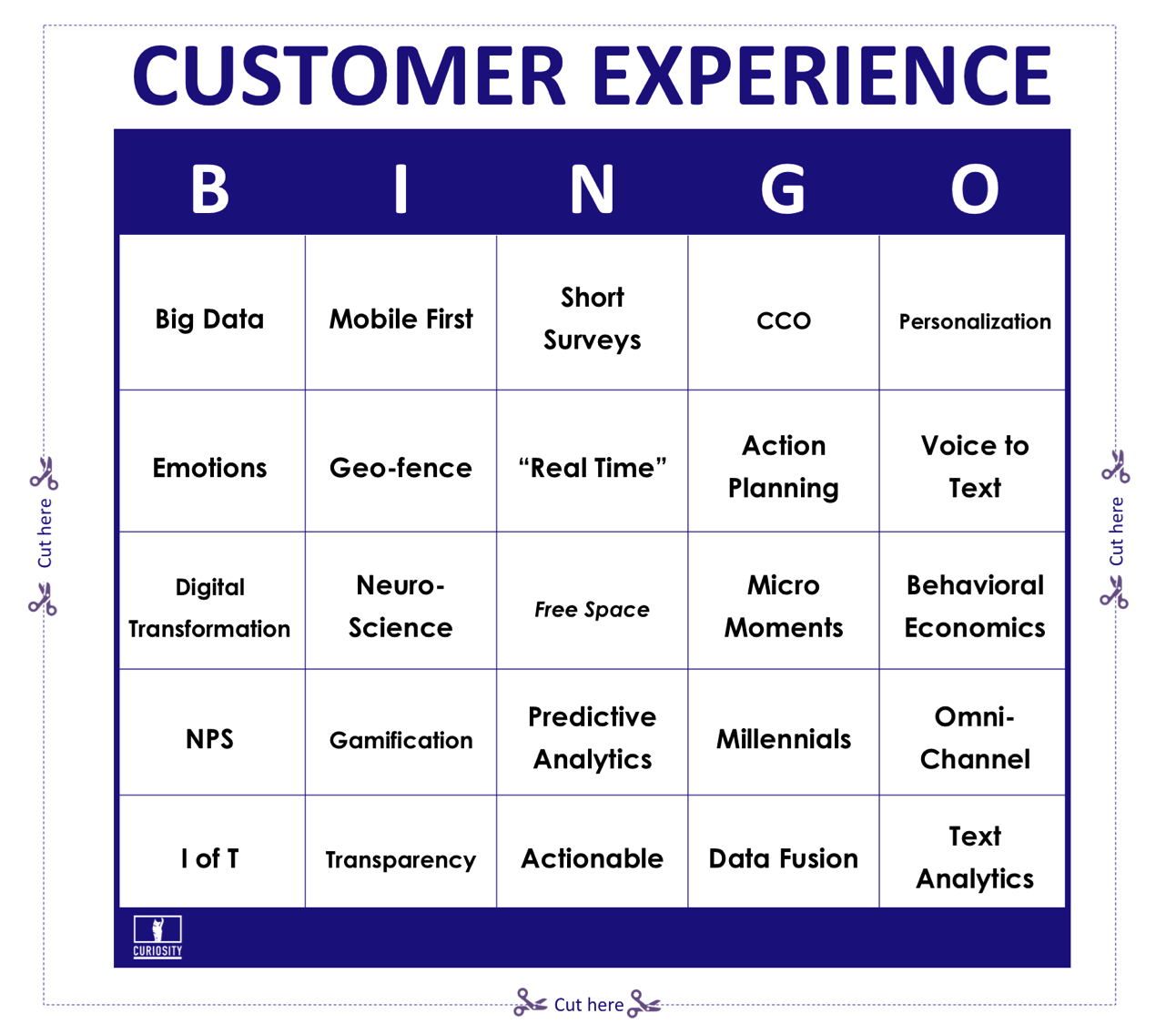 Curious to see if you think I missed any good ones.  Have fun!